News
The Mind Mangler's Off-Broadway Debut: Everything We Know
Mischief Theatre's satirical take on magic is coming to New York.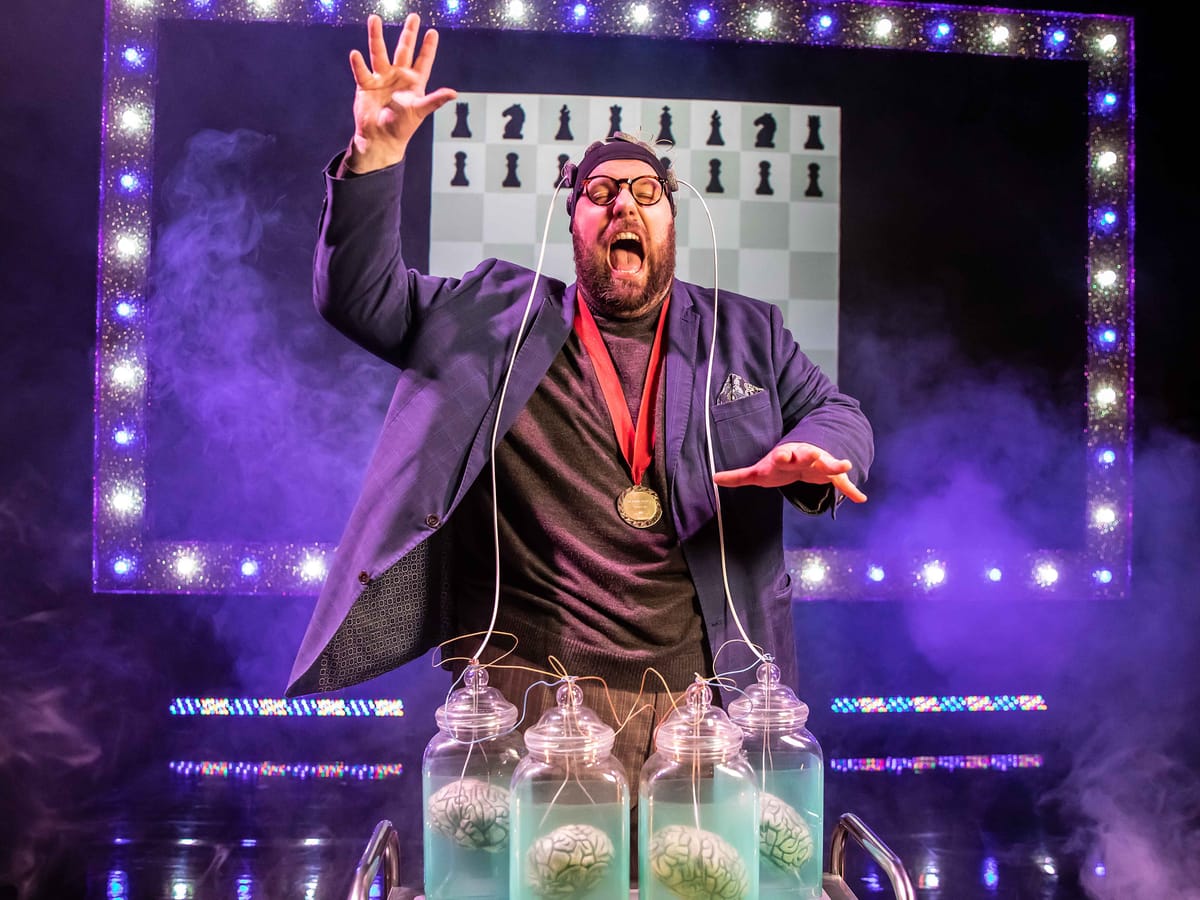 Some of the best magic in recent years can be found just off Broadway. Currently, a slew of performers have their own residencies or plan to open one soon. The newest addition to the array of off-Broadway magic shows is Mind Mangler: A Night of Tragic Illusion, a satirical take on mentalists and magicians that is bound to make you laugh out loud. Here's what we know about the show so far and how you can catch it live.
If you read the show's bio, you'll find out that The Mind Mangler's New York debut comes on the heels of "a disappointing two-night run at the Scranton, PA Holiday Inn Conference Center, suite 2B." This show is his attempt to reclaim his reputation by performing a variety of illusions, mind-reading effects, and most likely non-death-defying stunts.
The show first premiered at the Edinburgh Festival Fringe to an incredibly warm reception that kept the show sold out for its entire festival run. Based upon how well the show was received, the cast then embarked on a tour across the UK that bolstered the success of the show even further. Their next stop is right off Broadway. The opening at New World Stages. The opening night of the show will be November 19th, and it is set to run until March 3rd 2024.