News
Mario the Maker's Off-Broadway Show Just Opened: Full Story
Mario the Maker Magician just opened his first off-Broadway residency and people are already praising the show.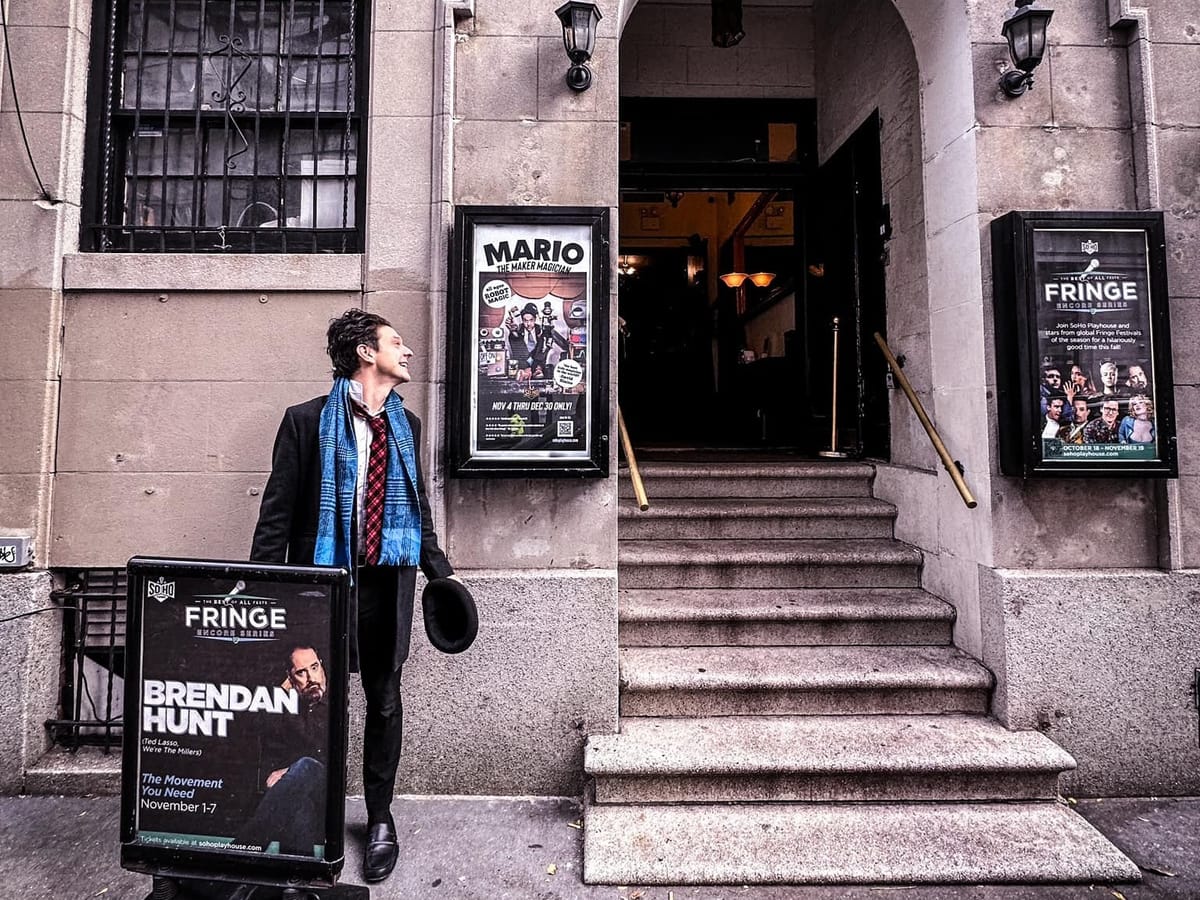 Just two months ago, we reported here on One Ahead about Mario the Maker Magician's first-ever off-Broadway show premiering. Just recently, the show opened on the weekend of November 3rd and to no one's surprise, it's already heralded as a success. Here's what we've heard so far about the opening of the show and how you can catch it live.
What are people saying about Mario's new show?
Some of the biggest names in magic are attending Mario's new show and are having as much fun there as every kid in the audience is. In just the opening weekend, audience members included Josh Jay, Laura London, and Ondrej Psenicka. Psenicka called Mario a superhero on his Instagram story, and Jay said the show showed him "when kids discover what magic looks like". It only took until the fourth show for the audience to be completely sold out, and no one would be surprised if that trend lasted until the end of the run.
What do we know about Mario's show itself?
Aside from robotic props that have made Mario well known, his shows always feel so inclusive of the entire audience. Kids are welcomed into each show by a variety of blowup structures of a "Robot Magic" soup can and a big red heart. Pictures and video show Mario throughout the show, venturing into the audience, making every seat feel like they're in the front row. As for the content itself, it's difficult to discern exactly what is going on in the few clips that have been shared because each snippet is overwhelmed by the laughter of children and their screams of amazement. A lot of magicians talk about wanting to inject a sense of "childhood wonder" into their shows, but this show is the only one that encapsulates it perfectly.
When and where can you buy tickets to Mario the Maker at Soho Playhouse?
Only 28 shows remain in the current run, so get tickets while you can! The show plays on weekends with matinees at 11 a.m. and 3 p.m. at Soho Playhouse in New York. Tickets are available at this link for purchase. The entire Marchese family posted to their social media that they want everyone to experience the robot magic so if price is a deciding factor that keeps you out of going to the show, reach out to them directly to figure something out. This is a class act from a family that you can tell really cares about creating the best experience for every audience member even before they step foot into the theatre.
Go quick to get your tickets to this show because the more word gets out on how great the residency is, the more likely the tickets are to disappear. Regardless, if, for whatever reason, you are not able to make it to New York to see Mario, do not fret. From the comfort of your home, you can delve into his viral reels on Instagram that have garnered millions of views. And if you're still itching to see him live, Mario regularly takes his show on tour on his bus (yep, he has a bus), so in 2024, he just might be in a city near you!