News
Why Jonathan Goodwin is Suing America's Got Talent
The stunt performer recently filed a lawsuit for an almost fatal accident during rehearsals.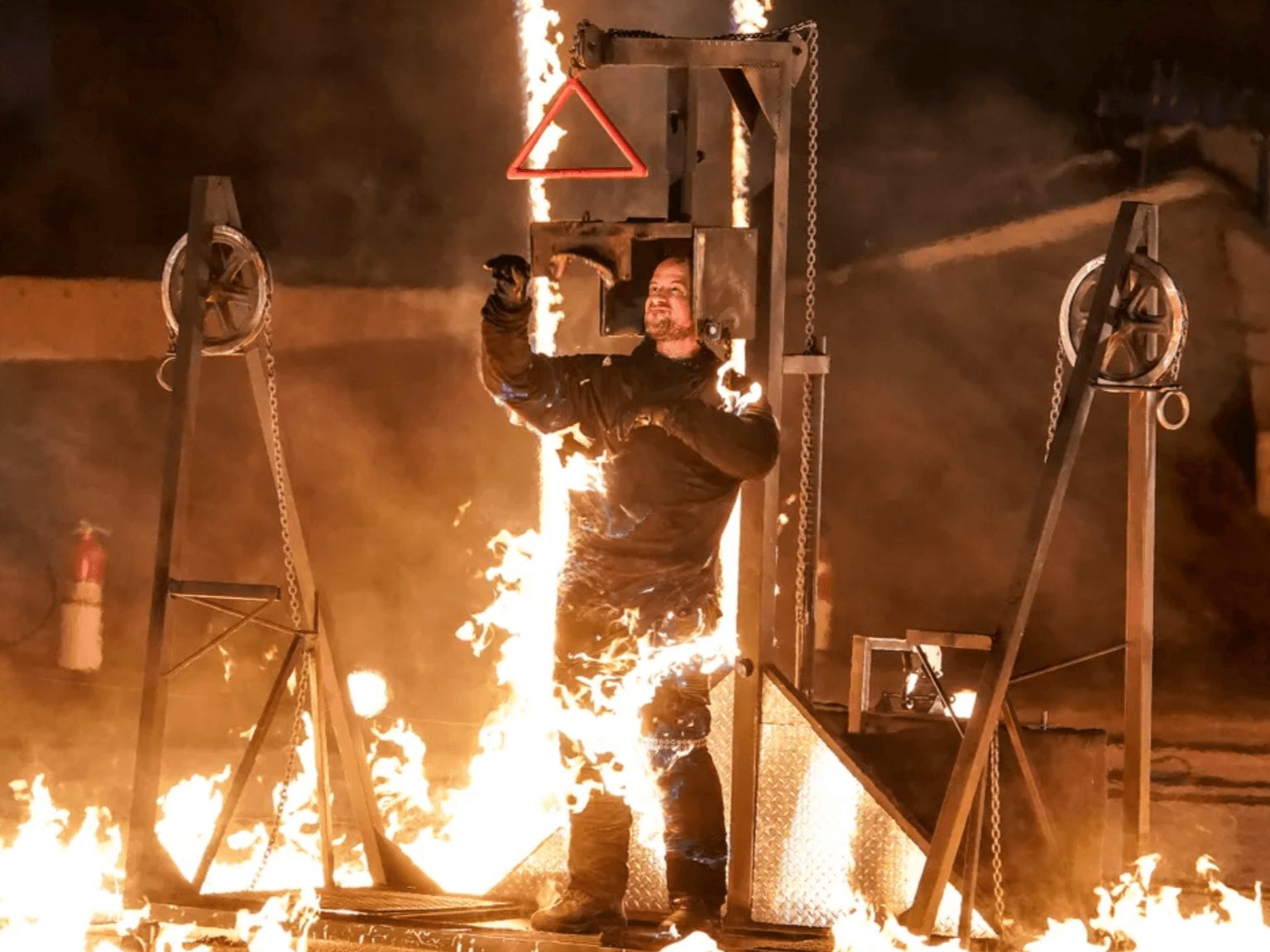 The "Got Talent" franchise has made a name for itself, featuring the world's best array of talent. Whether you're a singer or can juggle fire, the stage is open for you to audition all the same. Recently an offshoot of the American version of the series is being sued by stunt performer Jonathan Goodwin for an almost deadly mistake on set in 2021. Here's the full story and an update on how Goodwin is doing now.
Who is Jonathan Goodwin?
Jonathan Goodwin made a name for himself performing his death-defying stunts on the biggest stages televised worldwide. Whether he was escaping from a burning straight jacket or dodging arrows shot at him, Goodwin's life has always been at risk during his performances.
His self-titled show Dangerman: The Incredible Mr. Goodwin had a five episode run that established him as an incredibly daring performer. His spectacles caught the attention of Britain's Got Talent in 2019 where he went on to place 8th in the competition and then compete on the American iteration of the franchise.
What accident happened involving Goodwin and America's Got Talent?
The accident in question happened during rehearsals of America's Got Talent: Extreme. In 2021 Goodwin was rehearsing an upside-down suspended straightjacket escape against an expiring clock that at its finish would swing two flaming full-sized cars right into each other right where Goodwin was previously in the straightjacket. The releasing mechanism malfunctioned and Goodwin was crushed by the weight of both cards as they simultaneously exploded.