Basic Content
What Happened to Lance Burton: Where is He Now?
Everything you need to know about illusionist and magician Lance Burton's long career: from TV specials to best-selling Las Vegas shows.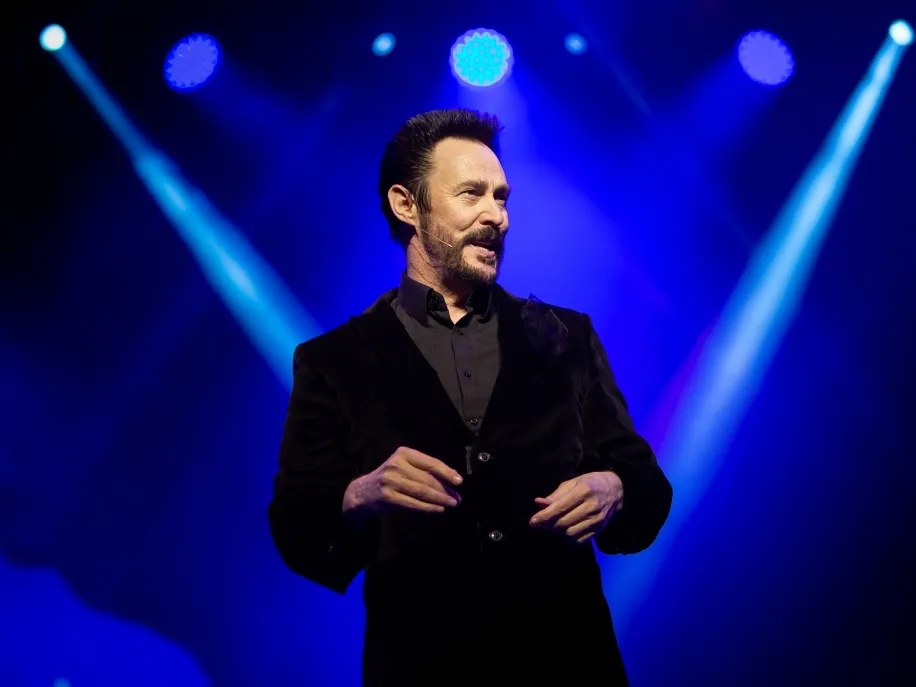 Few magicians have performed for one million total audience members. But over a nearly three-decade Vegas headlining career, Lance Burton performed for roughly fifteen million. Burton, known as a "Master Magician," is a modern superstar who has largely faded from the limelight since he retired in September 2010. Where is he now, and why is he so important to magic?
Who is Lance Burton?
Burton is one of the most famous magicians in the world. Originally hailing from Columbia, Kentucky (the same state as his Vegas counterpart and close friend, Mac King), Burton quickly rose to stardom in the early 1980s.
Burton performed on The Tonight Show with Johnny Carson ten times (making his first appearance at age 21), and five times on the show with Jay Leno. And at the young age of 22, he won the FISM Grand Prix and the title of "World Champion of Magic" in 1982. He is also the two-time recipient of the famous "Magician of the Year" from the Academy of Magical Arts.
Burton had numerous TV specials, starting with "Lance Burton Master Magician" on NBC in 1996.
Where Did Lance Burton Perform in Vegas?
Burton got his start in Vegas at age 22–right after he could legally drink at his own show. He performed for 9 years at the Tropicana Hotel, 5 at the Hacienda, and 14 at the Monte Carlo. He estimates that he performed between 15 and 16 thousand shows for 15 million people, a truly extraordinary number.
What Did Lance Burton Perform in His Show?
Burton was one of the last in an era of traditional stage magic. Known for his dove act and large-scale illusions, Burton was a classy, polished, well-dressed magician. That style is certainly fading–rarely will you see a magician in a tuxedo anymore.
Does Lance Burton Still Perform?
No, Lance Burton officially retired in September of 2010 after a 28-year Vegas headlining career. Since then, he's performed for select audiences, but his main performing career is over. He still makes appearances at magic conventions (he was the guest of honor at MagiFest in 2023).
What Does Lance Burton Do Now?
After he retired, Burton returned to Columbia, Kentucky, on the farm where he was raised, and "didn't perform any shows for about seven years." He spent some of his time making a movie, called Billy Topit Master Magician, and hanging around on his farm. He still does shows on occasion–after purchasing a tour bus, he can take it wherever he wants to perform. The show, Lance Burton and Friends, is a modular format featuring Burton and other magicians. You can also catch Lance as a celebrity judge on Criss Angel's newest magic show on the CW.
With three decades in Vegas under his belt, Burton doesn't need the money or the experience, which means he's free to experiment and perform as he wishes.