Stories
The 20-year journey behind the trick everyone is talking about: lessons learned
We asked Angelo to share how he came up with, designed and developed the Demi Deck.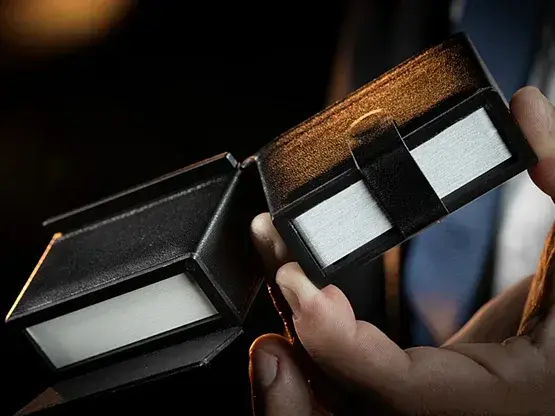 So I first thought of the idea of a cut and restored deck of cards around 2002, I believe. I have always loved stage illusions and liked the idea of doing similar effects on a smaller scale. I have also created two methods for a zig-zag deck.
Playing with a deck in my hand, I instantly knew what a great method would be, and I used a blue Waddington card case to make a physical mock-up. I stuck two rope magnets on the side as the catch.
The effect worked well, but of course, the thin card case was too flimsy. Sometime after, I made a prototype out of balsa wood. I loved working with balsa back then. It worked great, and I made a video of it too!
I realised the trick would be a lovely effect for magicians to perform, so over the following years, I tried to see who could make it. I was very friendly with the late Colin Rose. What a sweet gentleman he was. He hand-made a lot of wonderful wooden props. He made me a Demi Deck out of wood. He told me that he would love to make every Demi Deck but used foresight to realise it would be popular, and he wouldn't be able to keep up with the demand, so he passed on the project.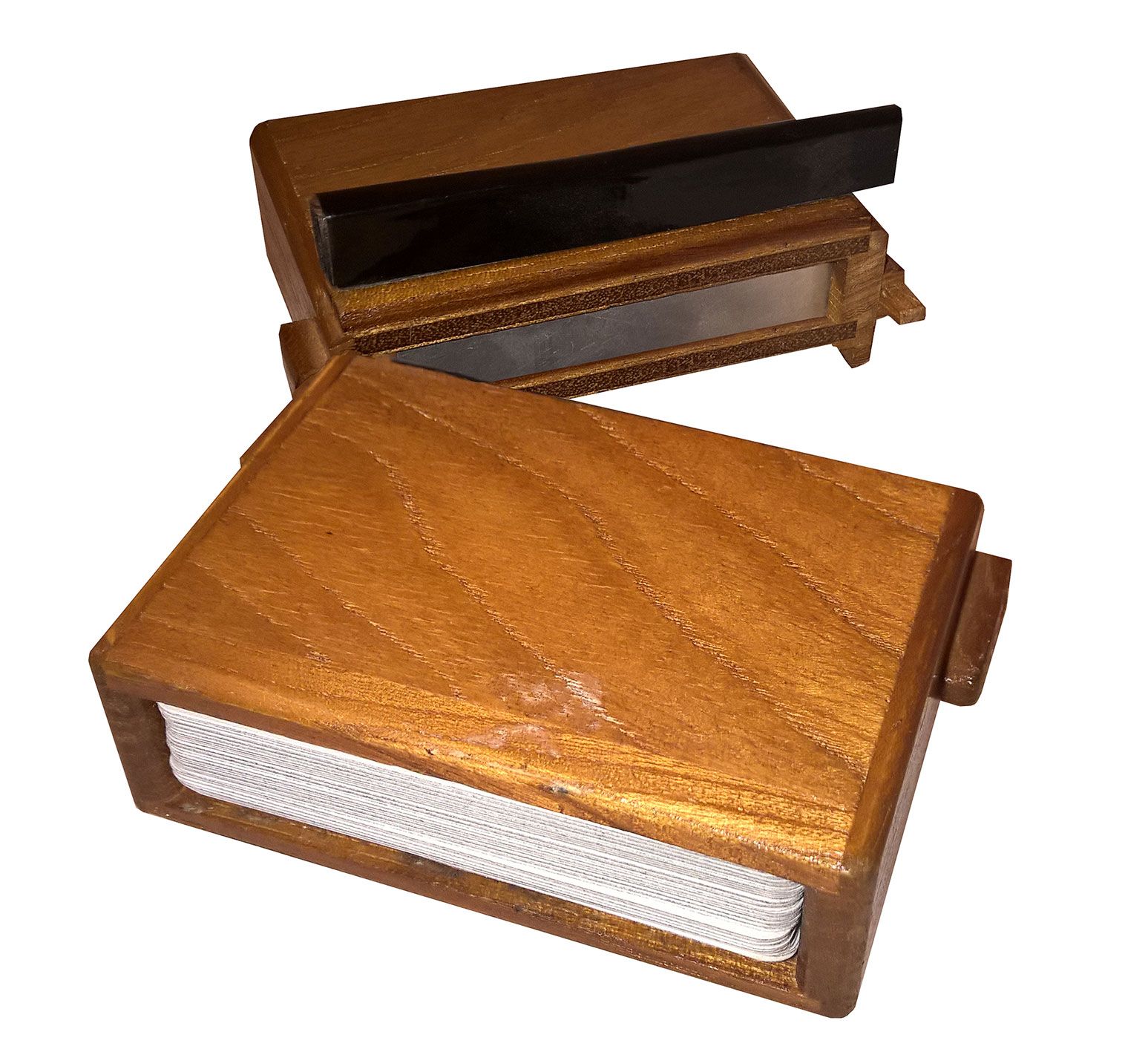 I also have a good relationship with Tenyo, a Japanese company who have manufactured intricate fooling tricks since 1965. I presented the trick to them. They liked it and made a wooden prototype. That was their plan – to release a wooden box and not one made of plastic which is the norm for Tenyo magic tricks.
At the time, I suggested using a certain material for part of the method which they used but then passed on the project as they said the material would degrade over time. I then found an alternate material so nothing would perish.