Who's Got The Receipts? (Part 1)
20 years of alleged deception and a 15 year feud has led up to perhaps some of the biggest drama the magic product industry has ever seen. This is the timeline.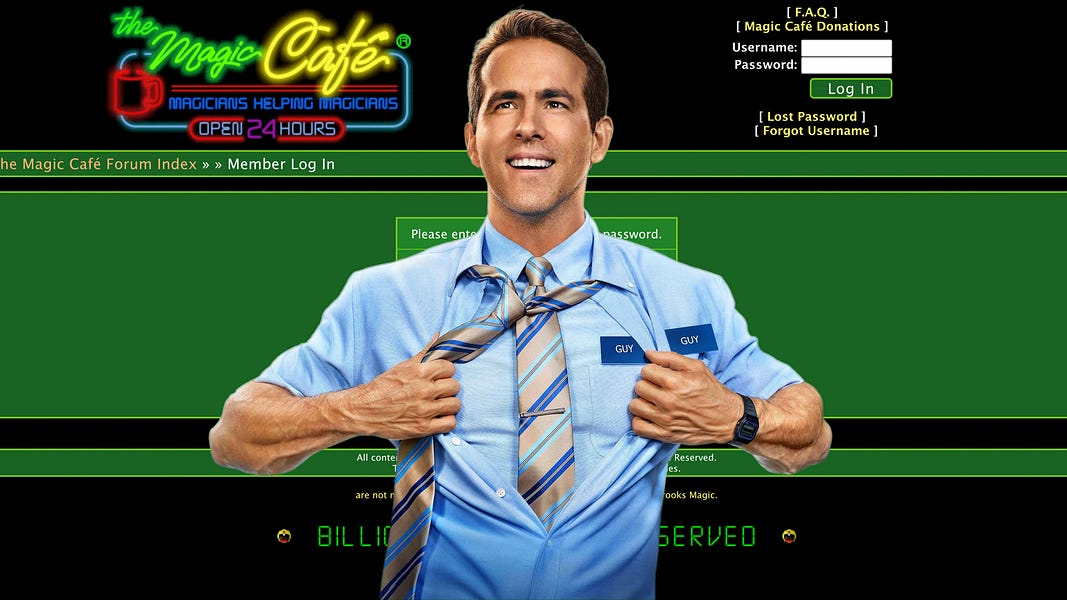 This week's story is unbelievable and requested by many. There were allegations of threats, bullying, secret identities, theft, and hacking. There were also way too many magicians using the words "magic mafia" and "free speech".
What began as another magic crediting debate quickly became a much larger story — and all of this drama over a Christmas cracker trick.
The goal is always to summarise what happened based on available information.
Suppose you can set aside the anger and ugliness. In that case, there's a discussion to be had around:
The ownership and crediting of magic tricks.
How anonymity impacts behaviour in the industry.
As you read this story, keep in mind that the term "receipts" is also slang for "proof" or "evidence" and is often used to call out someone for lying or to show someone is being genuine.
*Chef's Kiss*
---
Part 1: A RED Warning
You should know what happened ten years ago.
Craig Petty says he was the first YouTube magic product reviewer. That's because he co-hosted The Wizard Product Review 13 years ago when it was shot in 480p and would get 10k views most weeks.
Petty describes his attitude on Wizard Product Review as a "bad cop". He never held back his anger towards creators he felt were releasing unoriginal magic.