David Copperfield: Supreme Court Upholds Verdict
After revealing the secret to his famous illusion...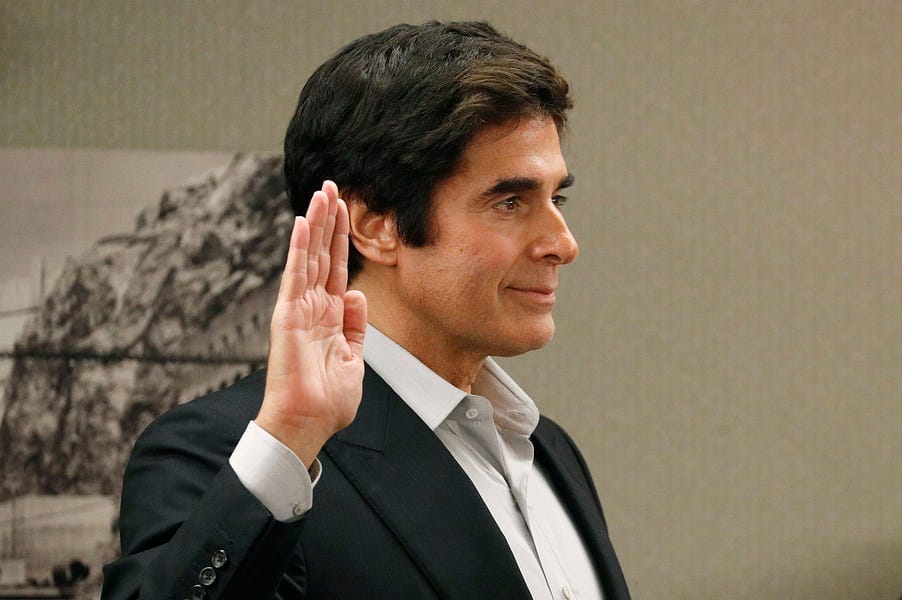 David Copperfield is an internationally celebrated American illusionist and, as of April 2020, is considered the world's richest magician. As a star of stage and screen, he has won more than 20 Emmys for his numerous television specials and has been honoured with a star on the Hollywood Walk of Fame. His Las Vegas show, which is due to continue at the MGM Grand Hotel, has enjoyed over 500 performances in the hotel's conveniently named venue, the David Copperfield Theater.
Yet, in recent years, he has been contending against a lawsuit filed by one of his many participants that took part in his famous illusion: the 'Lucky #13'. During the spectacle, thirteen randomly selected audience members disappear on stage, only to reappear at the back of the auditorium.
Unfortunately, on one occasion in 2013, British tourist Gavin Cox was injured whilst participating in this illusion and subsequently sued Copperfield for medical damages. However, the original verdict set in 2018 saw Copperfield, his company, and the venue as negligent but not financially responsible for Cox's injuries.
Cox has now lost an appeal against the ruling, as the Nevada Supreme Court upheld the judge's original verdict. This is partly due to inconsistencies in his arguments, including 'visually [presenting] himself to the jury as a person who needs assistance to walk' despite video evidence of him 'walking his dog on a leash, with his wife, and with his family on the way to trial, all unassisted'.