Become a Better Magician
Join 15,000+ readers and get our weekly magic newsletter.
This article is sponsored by an endless supply of social media magic tricks.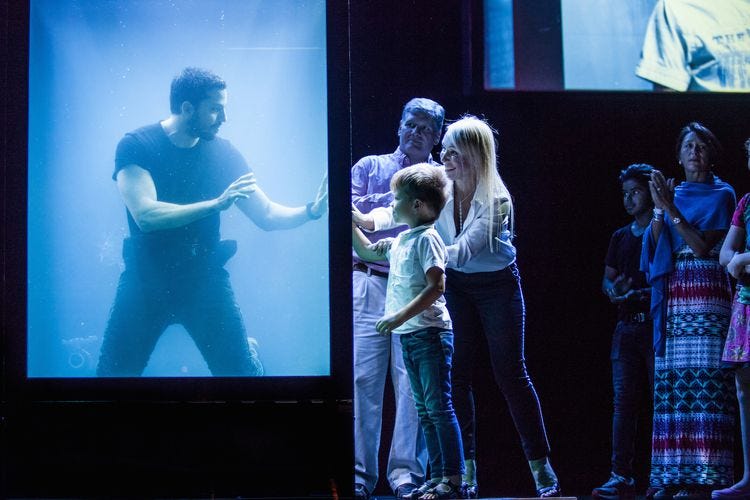 World-famous magician, David Blaine, is set to have his own residency in Las Vegas later this year, according to the Las Vegas Review Journal. Although more details are yet to be announced, the online newspaper, which specialises in headlines around Las Vegas and has nearly 290K followers on Facebook, reports that Blaine, who is considered amongst the highest-paid magicians, spoke about the new show to fans, saying that 'he would be opening at Resorts World residency in September'.
As with all online publications, we must take this story with a pinch of salt. This announcement seems somewhat speculative. However, if this really happens, this is an exciting new chapter for Blaine's career.
David Blaine first burst onto the scene in 1997 with his TV special, David Blaine: Street Magic. At the time, this show revolutionised magic for the modern era by 'turning the camera on the audience.' Although Blaine can't say he invented busking or street performance, his show managed to redefine the public's perception of magicians as clean cabaret acts to something more earthy and organic, meaning that 'spectators at home could feel the visceral reaction of people being astonished.'
As his career skyrocketed, Blaine's persona as a slick close-up artist developed into a grand daredevil stuntman, making him the Harry Houdini—famous escapologist of our times. His first stunt, in 1999, was titled Buried Alive, where, you guessed it, he 'was buried underground in a plexiglass coffin underneath a 3-ton water-filled tank for seven days and nights, surviving on nothing but liquids.' More recently, held up by a bunch of helium balloons, he floated without a parachute over Arizona, and the event was streamed live onto YouTube.
Despite the considerable publicity surrounding his large-scale stunts, Blaine has never favoured them over close-up "street" magic. In fact, in the last few years, Blaine has toured the world with his live stage shows that combine 'a death-defying stunt and series of jaw-dropping magic tricks.' I was lucky enough to see his show, Real or Magic, in Manchester in 2019, and aside from being the best magic show I have ever seen, it is one of the best theatrical experiences I've ever had. So, if Blaine takes the leap to Vegas, I'm sure it will be epic.
This news comes during what has already been an exciting year for David Blaine. Last month, Blaine announced that he would be leading his first online magic course, a one-month masterclass aimed at all skill levels, and he also recently featured on YouTuber Marques Brownlee's channel teaching him magic. It seems after everything Blaine has achieved so far, he is at a point in his career where he can have fun.
The only thing in the way of Blaine getting his Vegas Residency is all of the people that take his magic class beating him to it.
---
—More from this week:
---
Comments