Dear, Blackpool Magic Convention.
I suppose this is a love letter of sorts.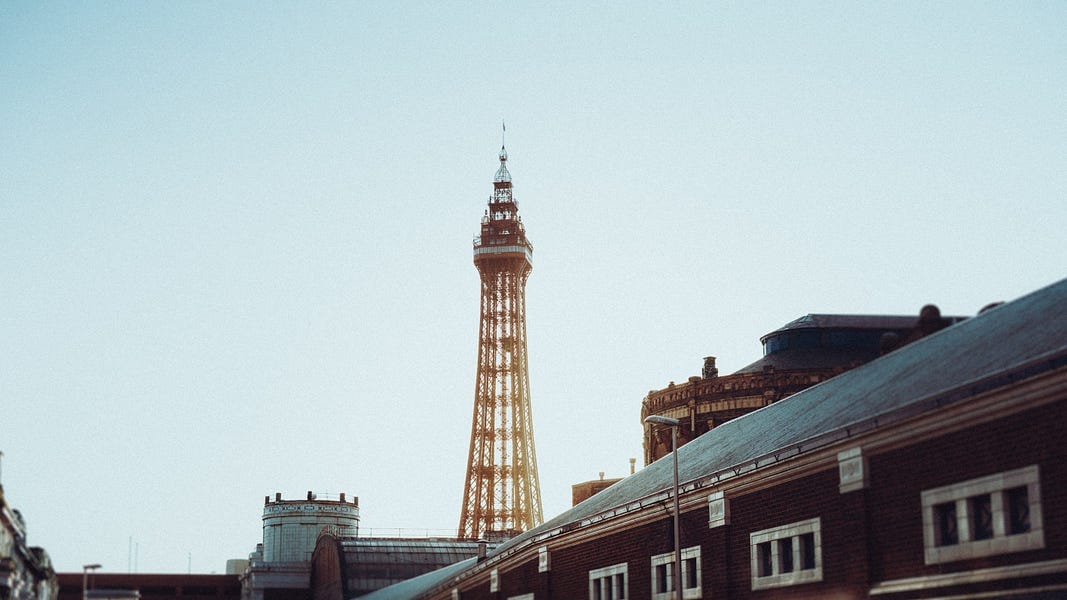 "So, it's a convention for magicians?" that's what they say, "and only magicians can attend?" So I tell them that's true. "How many magicians?" they ask, and I tell them six thousand. That's when they spit out their coffee. After they take it all in, they'll say, "And what do you all talk about?" I pause. Mostly just magic, I tell them. Satisfied, they drink some more coffee, "where did you say it was again?"
Blackpool, I tell them… Blackpool, England.
"Blackpool?" they say…
"Why Blackpool?"
This is a question every friend asks when I tell them I'm driving to the northern seafront town and into the February storms in pursuit of magic. It's a question I still struggle to answer. It's one I will try my best to answer for you today.
I just googled Blackpool so that I could share some details about the once historic and famous British seaside town, and these are the top results: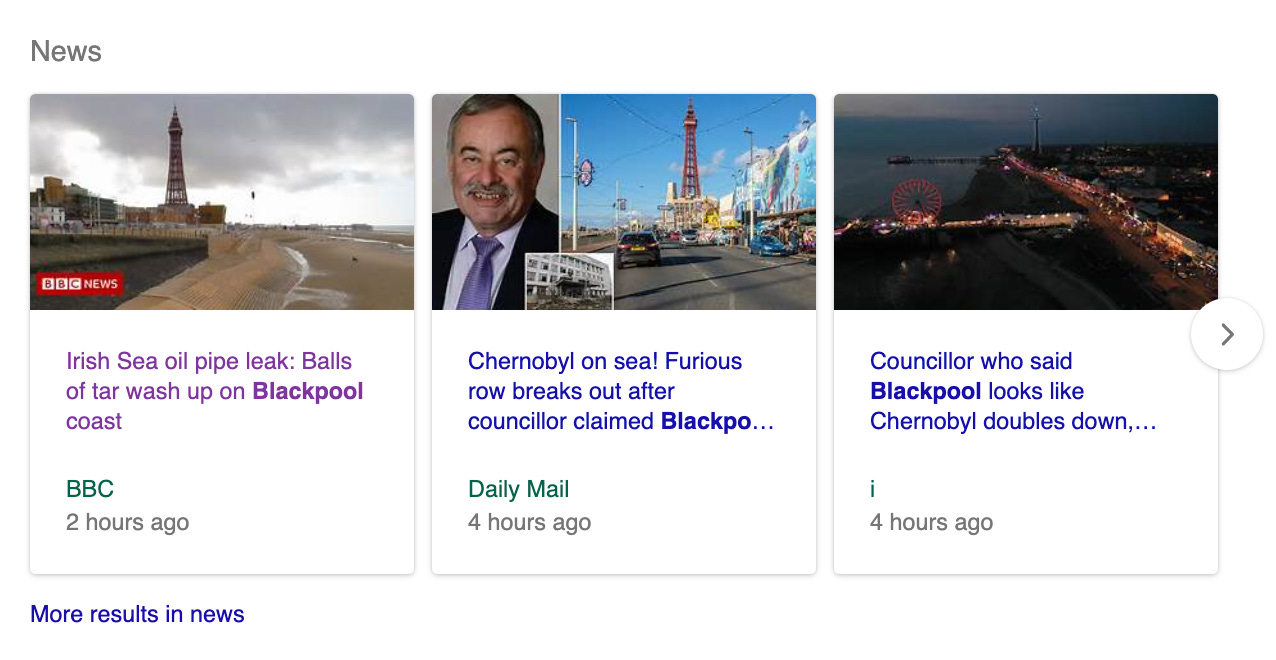 That's the news of oil spill tar washing up on the beaches and a councilor comparing Blackpool to Chernobyl. The internet also tells me there will be strong winds of up to 96km/h over the convention this weekend.
I'd say pack a brolly, but I fear you will get blown away.
Alright. Blackpool is a large town and seaside resort on the northwest coast of England. It has an estimated population of 139,720 (which briefly becomes 145,720 for a weekend every February).
Blackpool became a major centre of tourism in England when some clever sods built a railway in the 1840s connecting it to the industrialised regions of northern England.
It was suddenly much easier and cheaper to visit Blackpool. By 1901, Blackpool became known as "the archetypal British seaside resort."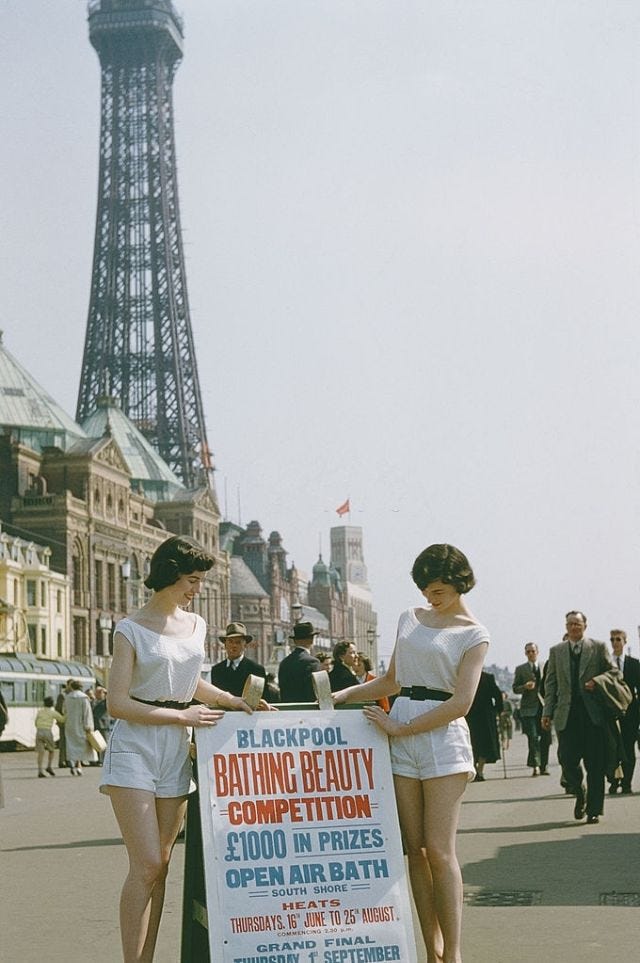 Over time, people's tastes in holidays changed and also flights to Spain are only a tenner (bargain), so Blackpool's status as a leading resort came to an end.
Anyone visiting the town will see its businesses and economy have not quite received the memo or been able to change. Whilst it continues to attract millions of visitors every year, you do get a sense that you're visiting a place that once was incredibly popular—and that you are visiting out of season.
What is the Blackpool magic convention?
Well, it's the largest magic convention in the entire world. Thousands of magicians congregate to that little windy seaside town to watch lectures, buy magic tricks, network and get Nandos. It was founded in 1904 by the Blackpool Magicians Club, which certainly answers the question—why Blackpool?
If you are interested in magic at all, you should visit the convention. It's the most insane event and weird in all of the best ways.
For an industry as niche as ours, BMC (as the cool kids call it) gives you the rare opportunity to meet and smell six thousand magicians all within the backdrop of the beautiful Winter Gardens Empress Ballroom.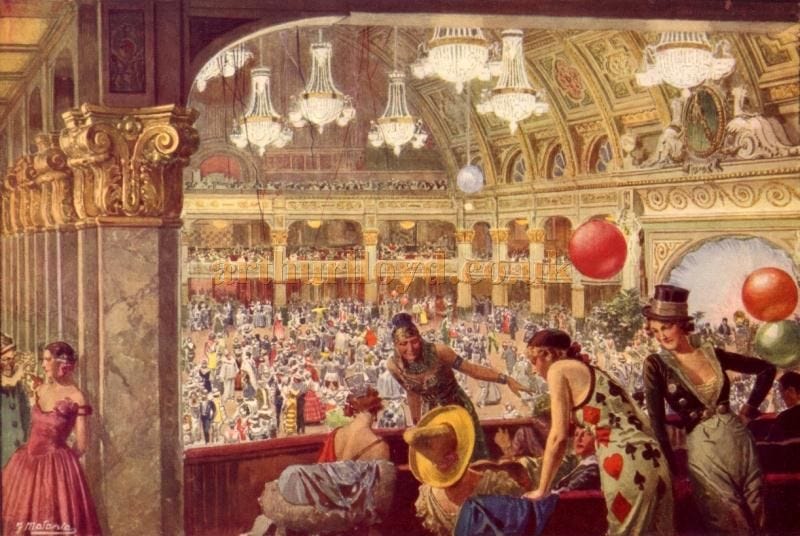 Unlike so many hobbies and pursuits—you can meet your heroes in magic. You can stand alongside them as you watch a magic dealer pitch their latest magic trick. That's right—there's a dealers room that will host over 150 magic dealers from around the world this year.
I have an odd personal relationship with the convention. It was ten years ago when I attended for the first time. I only knew two magicians, and they'd been kind enough to drive me up from Bristol for the weekend. I signed away the rights to twelve tricks I'd created as a teenager at that convention.
I probably wouldn't be exaggerating if I said I owe my career as a telly magic writer, and thus my career as a comedy telly writer, down to Blackpool Magic Convention.
A year later, I worked as a member of Dynamo's creative team scouting new magic tricks. It was only a month or so after I'd accepted the job that would serve as my university degree equivalent in magic. I learned a lot in that role, and fast.
One year later, I was standing outside Winter Gardens (in the rain again) when Debbie Young (legendary Derren Brown TV producer) phoned to offer my first television gig as the lead magic consultant on ITV1's The Next Great Magician.
That show quickly became my university degree equivalent in television. I learned how to produce hidden camera pranks, big dangerous stunts, studio shoots, and I also learned never to work with dogs again.
Since my first visit, I have only ever visited Blackpool in a working capacity.
This year will be my first convention back as an everyday visitor.
One year, in the rain outside The Winter Gardens, an Ex of mine broke up with me over a phone call between magic lectures. That was a strange, strange magic convention.
An hour or so later, Chris Ramsay (YouTube magician and expert puzzle solver) said hello to me, and I said hello back to him, sounding very much like someone who had just been broken up with on the phone in the rain at Blackpool Magic Convention. I was miserable.
Every year, I buy a different magic puzzle in the dealer's hall and bring it back with me to give to my Papa. That's my Grandad. He's the man who got me into magic when I struggled to climb the dangerous metal ladder up into his attic as a five-year-old to retrieve the shoebox of magic tricks he collected in the Navy.
This year will be my first Blackpool, after which there will not be a Papa back in Bristol waiting to receive a new magic puzzle. This will make this a strange convention, though I am sure I will continue the tradition of finding a good magic puzzle to buy with him in mind.
This year will be the first convention in a few years for the many reading this post as they take the train, planes, rental car, and coaches to the rainy, "Chernobyl looking" beautiful Empress Ballroom. Primed and ready to squeeze into a children's single bed at a local Bed and Breakfast and order a pint from the infamous Ruskin.
It will be the first time I see many friends of mine in several years.
It will be the first time I get to meet One Ahead members in person.
Panny-d caused the previous two conventions to be virtual, and prime minister Boris Johnson's need to score political points after getting caught partying through all of the lockdowns has caused 2022's convention to be very much in person.
There are no laws and no blanket restrictions, besides all of the rules and regulations the venue is rightly keeping in place for our safety.
I'm looking forward to seeing you there.
---
Make A Donation To A Blackpool Community Cafe.
I do want to end with this video piece by The Guardian about the impact of the pandemic, and recent universal credit cuts on the people of Blackpool. You can donate to the community cafe featured via PayPal here.
I will be donating all of the One Ahead revenue received from new subscribers during the convention weekend to Amazing Grace.
Thanks for taking the time to read this.