News
Jen Kramer Surpasses 700 Shows in Vegas: Full Story
Magician and mind reader Jen Kramer has performed her 700th show at Westgate Resorts in Las Vegas, which is no easy feat.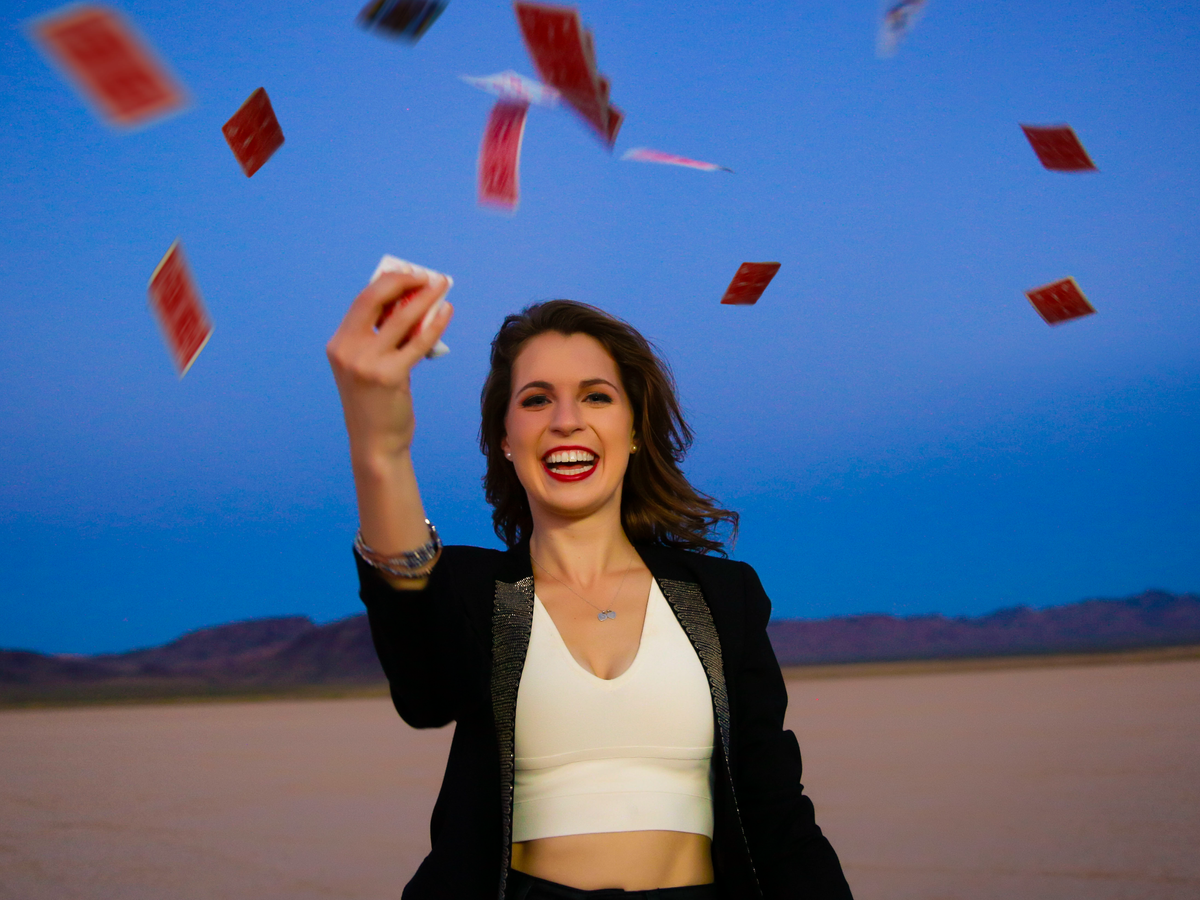 The Las Vegas Strip is home to some of the most prestigious magic shows worldwide. It is an honour to have a show open on the strip, and it is even more of an honour the longer the show runs. Magician Jen Kramer just surpassed 700 shows on the strip, which is a monumental achievement for a variety of reasons. Jen has been so incredibly successful with her show, and it's important to celebrate her accomplishments fittingly.
Who is Jen Kramer?
As it stands right now, there is only one magician who is female headlining her own show in Las Vegas, Jen Kramer. In May of 2018, the show first opened, and over five years and over 260 weekends later, it's still a trademark of the strip. Jen made a name for herself with her incredible mind reading and magic performances accompanied by a smile on her face that never seems to disappear. Aside from her residency, she also serves on the Advisory Board for Magicians Without Borders, a nonprofit that educates, entertains, and empowers people in refugee camps, orphanages, and hospitals worldwide.
Where can you see Jen Kramer's show?
Jen performs at the Westgate Resort every Friday, Saturday and Sunday at 5:00. The Westgate made a reputation by hosting legendary performers like Elvis and Barbra Streisand. Currently, they are also running comedy and Motown shows alongside Jen's weekend performances. Tickets for Jen's show start at $20 a piece and are in high demand. Normally, we would stress the importance of getting tickets soon, but it would be no surprise if Jen was there for another five years.
Does Jen Kramer only perform at Westgate Resort?
Due to the nature of only having three shows a week, Jen is able to travel freely during her off days and perform around the world. Her website lists Florida, Georgia, Oklahoma, and Texas as her next stops in the United States through January 2024. If you aren't in the US to catch any of these shows, keep an eye peeled because Jen has always had a penchant for performing across the globe. Aside from English, her show has been performed in French, Spanish, and Swahili. If you want to watch her magic right now from your home, she has public appearances on both Penn and Teller: Fool Us and, more recently, on the local news in Las Vegas to celebrate her performance milestone.
There tends to be a lot of upheaval in the shows on the strip, and maintaining a show in one location for over five years is an incredible accomplishment. It is no accident that Jen's show has been so successful; the approachability of her magic gives a universal appeal to her every performance. We wish Jen well as her performances at Westgate continue, and we will be prepared to write about the next 700 shows in 2028.