How Big Names in Magic Get Their First TV Shows
A Guest Article Written By Richard Young
From 2014-2019 I travelled all over the UK and North America, interviewing the greatest magicians in the world for my podcast series, The Magicians' Podcast. Many of the magicians I met enjoyed their biggest successes and raised their profiles the highest through the medium of television.
I would always ask how they got their break into television.
The thing I noticed was that even though the result of having a TV show (with your name in the title) was often the same: fame, groupies, and piles of cash—no two stories were ever the same with regards to how the break happened for each individual star.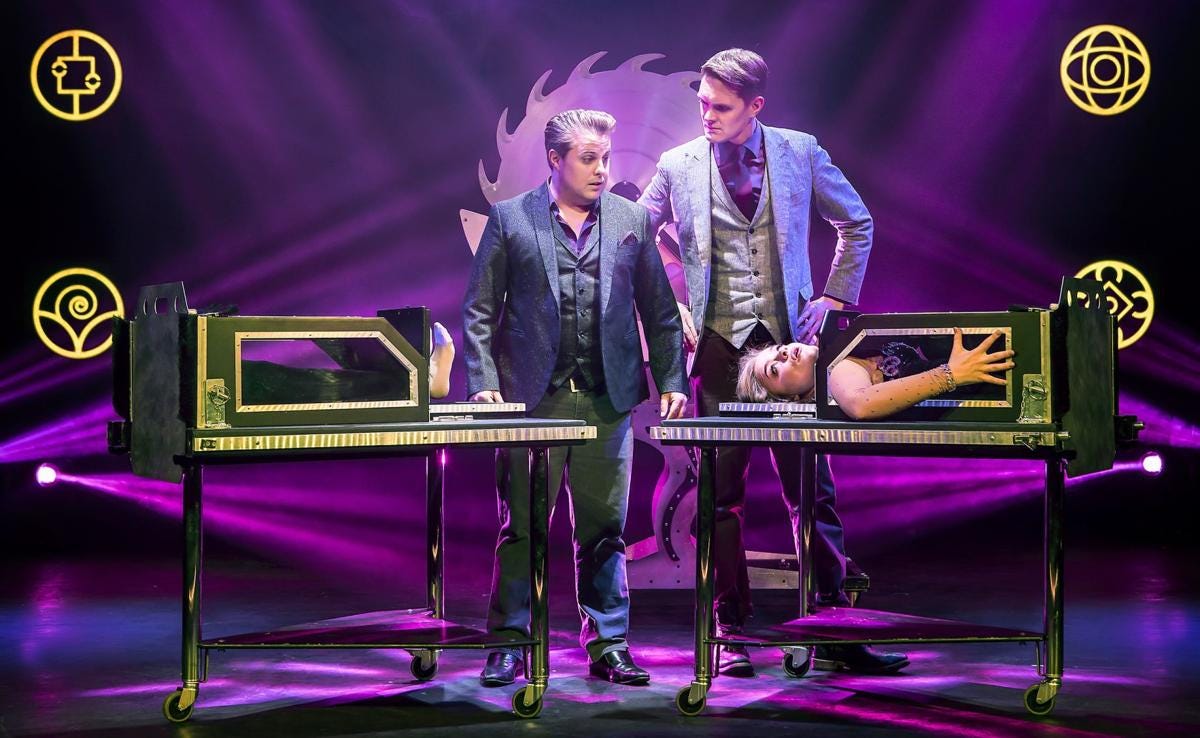 In the following paragraphs, I will take a look back through my archives at five hugely successful magic acts from around the world and take a look at how they got their television break to help you the reader identify some interesting approaches which might help you secure your own big break on television.
DERREN BROWN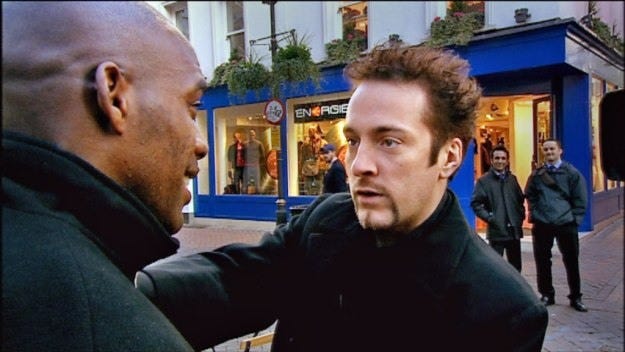 'THERE'S A GUY IN BRISTOL THAT FITS YA BILL'
Of all the characters I met, making 100 podcasts, Andrew O'Connor and Michael Vine, who owned Objective Productions (the production company that made the Derren Brown TV shows which made him a star), were two of my absolute favourites.
They have spent so much time together that they are almost the same person. Both have a way of talking that's incredibly engaging, extremely funny and brutally honest too, and I adore them both. In late 2015 O'Connor offered me a spot on his new ITV1 prime time TV show The Next Great Magician as part of my double act Young & Strange.
The offer was somewhat unorthodox as he told us directly that he didn't like our act, but he did like us, 'We will have to find something for you to do on the show,' he said. Fair enough.
Derren's story is unique because he wasn't trying to get on TV; instead, O'Connor and Vine knew TV had an appetite for a new magic star in the late 1990s:
Michael Vine: 'O'Connor said to me that Blaine had made Channel 4 the cool home of magic; they are going to want more magic.'
In the 1990s, O'Connor pitched the idea of a mind-reading show to the head of Channel 4, Kevin Lygo, who loved it and offered them a TV special. There was one small problem; O'Connor and Vine didn't have a mind reader.
A 2-year journey to find the guy to be the mindreader began; Andy Nyman was offered the part and turned it down, Marc Paul was considered, but O'Connor and his business partner Michael Vine were split over whether Paul was right for the part. In O'Connor's interview with me, he mentions that he remembers it differently from how Vine recalled the casting. Vine and O'Connor were on back to back episodes of The Magicians' Podcast in the autumn of 2015:
Andrew O'Connor: 'My memory is it was the other way around, I think Michael thought Marc would be great for it, and I was the one who had reservations.'
As the search entered its second year, O'Connor and Vine even considered the possibility of training an actor rather than casting a magician.
Michael Vine: 'O'Connor said to me, let's get an actor in and train him, and I said he would never have the outs, I was always against that. What you need as a mindreader is charm and balls of steel.'
While the search continued, Vine was managing the comedian and card magician Jerry Sadowitz. Vine told Sadowitz that he was looking for a magician for a Channel 4 TV special that was guaranteed subject to finding the right person.
Michael Vine: 'I thought I knew a bit about the magic scene, and he (Sadowitz) said there's a guy in Bristol who fits ya bill, he's a close-up worker, and he's into mind-reading as well, and I had absolutely never heard of Derren.'
O'Connor took Derren to Lygo at Channel 4, and the first show began production. In the summer of 2016, I interviewed Derren Brown and asked him about the first show and how it went on to bigger things.
Derren Brown: 'Eventually they went with me, and I signed up, so I suddenly had a manager, and it was all about that first show. I think the repeat of the first show did very well, so they commissioned another one and then it gained a bit of traction.'
Yeah, you could say that. Derren is now widely considered one of the greatest living magicians and perhaps the greatest mentalist of all time.
DAVID COPPERFIELD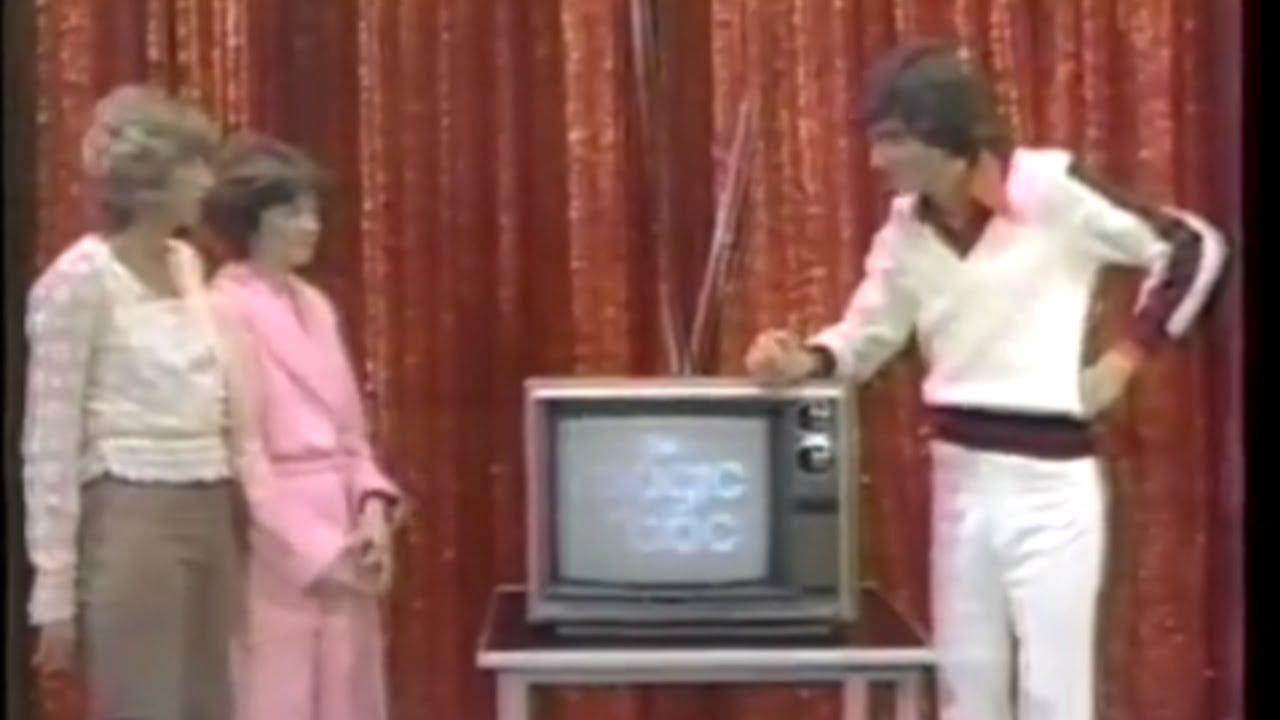 'GO SEE JOE CATES ACROSS THE STREET'
At just 18 years of age, David Copperfield was cast in a magic-themed musical from Grease's producers called The Magic Man. It ran in Chicago for a year and established a young Copperfield as a magician to watch in the future. When the show finished, David returned to New York (He is originally from New Jersey across the Hudson) and knocked on many TV executives' doors.
Doug Henning was already an established TV magician across America, so the need to be different to the tie-dye hippy magician was key to securing the break Copperfield wanted.
The man who gave David a chance was a producer called Joe Cates, however when I asked David if he realised Joe would be the man who would give him his break he response surprised me:
David Copperfield: 'I thought it was going to be two guys called Rollins and Joffe, they produced all the Woody Allen movies, I got this big break to go see these two guys; they had the biggest stars.' I thought, 'they're gonna get it,' and they said, 'no, we don't get it! You go see Joe Cates across the street!'
Joe Cates had produced TV specials for Steve Martin. Copperfield showed Cates clips from his performance in The Magic Man:
David Copperfield: 'I said here's my idea, I'm going to do the shower scene from Psycho, I am going to do a date with a magician. He went: 'okay, I get it, that's context'. Doug Henning was out there doing a terrific job on the specific thing he did, the Godspell Stephen Schwartz Musical thing, and I said no, I'm going to be the MGM musical guy. I'm going to tell personal stories, and he (Cates) got that 100%, and he brought me to ABC'.
David's first appearance was on a multi performer line up called The Magic of ABC; the show essentially hyped up the coming season on the ABC network. Following this, David would hop channels to the CBS network and each year would present his own annual TV special titled 'The Magic of David Copperfield' each special was numbered like the Superbowl to make it feel like an event and within a few years normally featured an enormous stunt as the ending such as vanishing an aeroplane or The Statue of Liberty to create water cooler moments the day after.
It is hard to believe that in today's world, which is full of hundreds of TV channels, social media, and so much choice online that this model of an annual TV special would work to establish someone as a star; the key today seems to be frequent TV appearances.
The Copperfield specials were different; although they were infrequent, every piece of magic on them was so well thought through, and every detail had been considered. The quality of the work meant it became unmissable television. David's specials were closer to a movie in execution than a TV show; they became traditions for families to watch together each year on CBS. Interestingly the only other magician this author can think of over the last two decades who has similarly established himself is David Blaine, who also produces infrequent specials but is still established worldwide as a magic megastar. Maybe being called David is the key.
PAUL DANIELS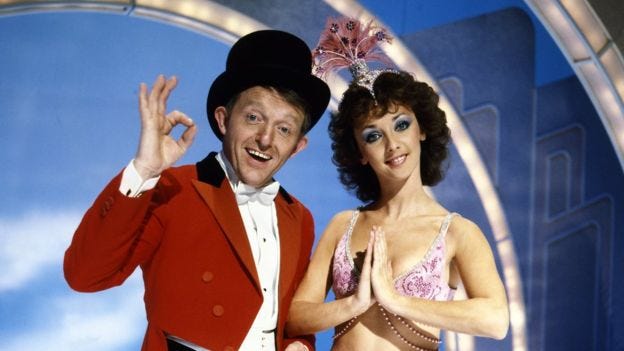 THE HYPE MAN
In the 1970s, Paul Daniels was honing the act that would later make him a star through frequent performances in working men's clubs and summer seasons. The penny dropping that Daniels needed to find a way onto television happened when he realised he was going over better than the performer at the top of the bill during a summer season on the island of Jersey called Michael Bentine:
Paul Daniels: 'I was going really well, and he wasn't going all that well, and I knew he was on £800 a week, and I was on £200 a week, and I thought, now there's something wrong here (laughs).  I thought, why? Because he's on TV all the time.'
Daniels went to two newspapers and asked them which PR agency they trusted? They both answered with the same name; in my interview with Daniels recorded in the summer of 2015, he refers to this man only as Howard.
Paul Daniels: 'This guy hyped music tracks to the top of the charts, I met him, and I said I want you to hype me onto TV.'
Daniels subsequently found out 4 years later that Howard the 'hype man' had already seen him perform live at a corporate event a year before Daniels hired him to help get his break onto television. The hype man knew the product that Daniels was asking him to sell to television companies better than even he realised.
In this era of British television, there was a single person in the higher tier of management at the BBC who found the talent to be on screen; the hype man had to speak to him:
Paul Daniels: 'To get to that man, he went to the BBC and asked to see the person who got the artistes and the message came down from above that he's very busy, we are awfully sorry, you can't see him. He said, well, tell him I'll wait, and he asked the receptionist to point the man out if they saw him.'
When the big boss walked through the lobby of the BBC, Howard took his chance and went over and introduced himself. The TV executive blanked him and walked away.
Paul Daniels: 'When he came back the next day, Howard was still sitting there. He sat there for 3 days, and eventually, the guy gave in and said, oh God, you must have something to sell. "Funny you should say that, I have the greatest magic act," replied Howard.
The Paul Daniels Magic Show ran on British television for 15 seasons and broadcast over 120 episodes and 21 specials. Daniels was never on £200 a week again.
DYNAMO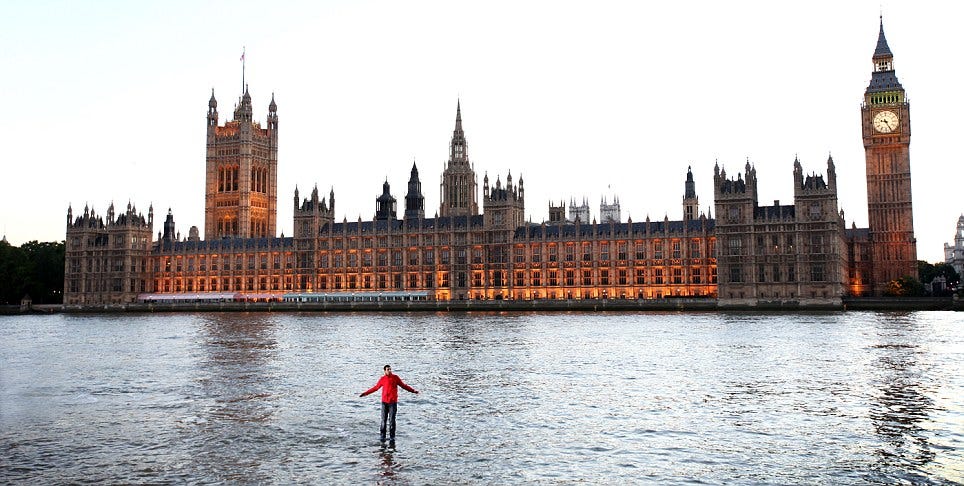 CONSISTENCY IS KEY
TV channels don't hand out TV shows to just anyone. Consistency and a deep belief in yourself and the show you want to make are the keys to success, as rejection will be a huge part of the early days. Having a business partner who not only believes in you but is also great at pitching and sees the vision clearly will also help.
Everyone in the UK has heard of Dynamo, but his manager, Dan Albion, was a vital clog in the machine to Dynamo's success. Dan met Dynamo at a music event in Leeds, and a business relationship began. In no time at all, Dan and Dynamo were working flat out to secure a TV show that would eventually take Dynamo to superstardom in the UK and indeed many other countries around the world too, but it didn't happen overnight:
Dan Albion: 'It probably took us 8 years to get a full-on TV commission, but at that time, magic was almost blacklisted from TV—I heard this from commissioners.'
In 2010 an incredible showreel for Dynamo circulated online that still to this day is one of the best showreels I have ever seen. Not only did it look like a movie, but it also had an energy to it, and Dynamo looked like a star.
Albion told me in our interview that at a BBC pitch meeting, a commissioner was extremely rude and barely watched it. After the showreel finished, he asked Albion what made this magician different? Albion told him if he'd had the manners to watch it, he would know, and the meeting came to an abrupt end. This rejection only fuelled Albion's passion for getting the show made even more:
Dan Albion: 'It made me focus, and it made me work 24/7. I was like, great; you're fuelling my passion and my intent to succeed with this.'
Dynamo's incredible TV success is even more astounding because his show didn't air on one of the major UK networks:
Dan Albion: 'In a funny way, because we didn't want to go with them, I just didn't really care, so I pitched hard. I was like, this is what we want to do, here is our document, this is how the first show is going to run, at the end of the first show he is going to walk across the river Thames.'
At the top of this section, I talked about consistency. Dynamo's success, in this authors opinion, has a lot to do with another type of consistency too. The Dynamo Magician Impossible TV show was consistently repeated on its network repeatedly once it had proved itself to be a ratings success. Its first episode would have been considered a success by the network if it got 400,000 viewers; it got 1.2 million. Four seasons were filmed and sold to almost 200 countries.
I do not doubt that these consistent episode repeats helped solidify Dynamo in the UK public consciousness. I have a firm memory of working as a close-up magician in the UK over Christmas 2014 when it felt like every group I performed for up and down the UK wanted to talk about Dynamo. Dynamo might have been the most famous and most loved magician the UK ever had for a short while. The public was obsessed with him.
THE EHRLICH BROTHERS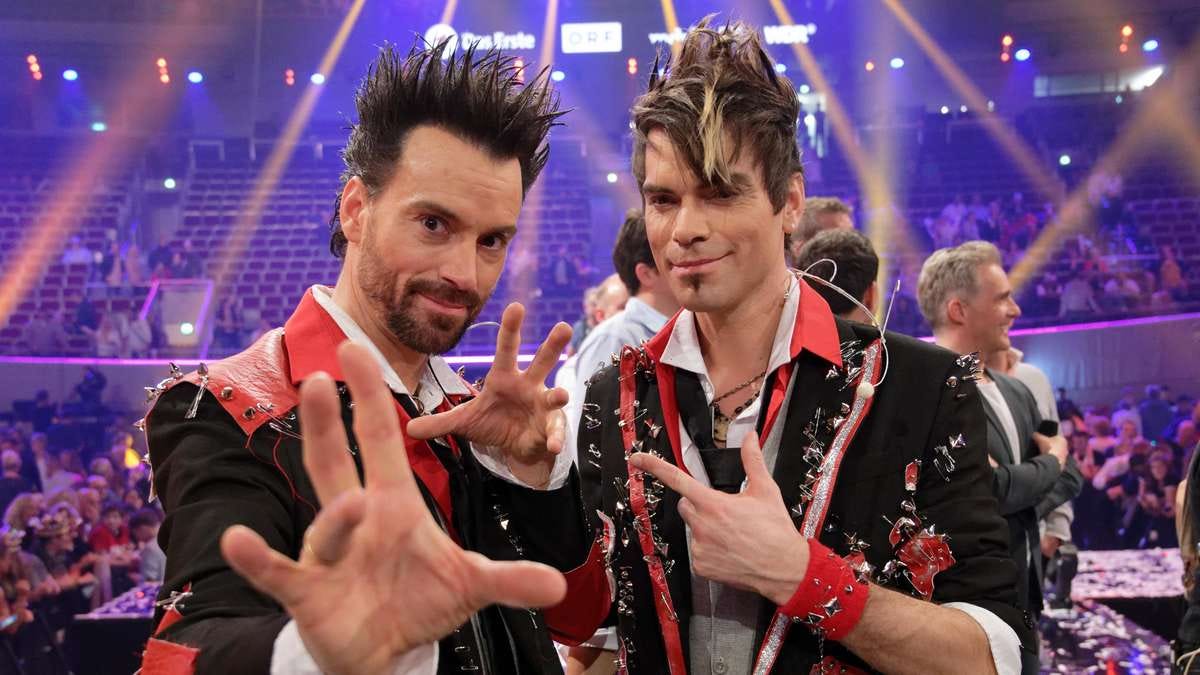 FAKE IT UNTIL YOU MAKE IT
In Germany, Chris and Andreas, The Ehrlich Brothers are household names. They are famous for spectacular arena magic shows, which have more in common with rock concerts than any other magic show in the world that I can think of. The Ehrlich Brothers are a fascinating case in point for this blog because they succeeded in their television careers by doing things in reverse?
'What do you mean!?' I hear you, the humble reader, cry. Let me explain…
All the other magicians covered in this post went through the same process. Before selling tons of tickets to live shows, they got famous first. But The Ehrlich Brothers were filling arenas before their big TV break, which took me a long time to get my head around.
In early 2015 I took a trip to see them perform Live in Germany in the small town of Ingolstadt. I asked every person I met (taxi drivers, hotel receptionists, waiters) if they had heard of them, and the answer was always no. This consistent answer massively added to my confusion when I arrived at the arena, and 5,000 other people turned up to see the big magic show. Who were these people, and how did they know about this magic show if the brothers were not famous?
Four years later, I would finally get my answer when I interviewed Chris and Andreas in London ahead of their first UK show. In the interview, when I enquired as to how they filled the seats on the first tour before they were famous, this was their response:
Andreas: We loaned a lot of money, and hired all of the crew and paid for the venues and the buses and the lorries'
Richard: You took the financial risk all yourself?
Andreas: Yes, 100% in the first tour.
The brothers admitted to me that major tour promoters declined their requests to tour Germany in 2014. So, they decided to take the massive financial risk themselves and borrowed huge sums of money to bankroll the tour as unknowns.
The brothers were gambling on the fact that if they filled the arenas, created a huge buzz around their show and the spectacular illusions (several of which are truly groundbreaking), it would grab the attention of the TV networks, and they would get their break this way.
Although I didn't press the boys on the volume of people attending the show, it is this authors belief that in the early days, they were papering parts of the arenas (an industry term for giving away the tickets for free) to fill the seats to make their shows look like huge events that lots of people were attending. Nothing makes you look like a bigger deal more than a photo of you stood on a stage in an arena doing a 'selfie' with 10000 people behind you. The brothers did this religiously at every show.
Their huge gamble paid off, and RTL, which is Germany's biggest TV network, offered them a TV show. Several television specials and multiple series have since followed, which has established the brothers as the biggest magic stars in Germany. The tour promoters who declined to tour them in 2014 now line up to take the brothers to the biggest arenas and even football stadiums, where they set a world record for the largest-ever attendance at a magic show. Have you got a spare few million in the bank? If so, why not try and fake it until you make it. It worked for Chris and Andreas.
If none of these proven routes to TV stardom appeal, you can always try the Young & Strange route:
---
All 100 episodes of The Magicians' Podcast are online and free to listen to.
Listen on YouTube here & Podbean here.